BILIDOORS - ARMORED DOORS - NEA CHALKIDONA ATHENS
ARMORED DOORS GOLDEN DOOR
Golden Door armored security doors in modern and stylish designs are the ideal choice for applying on high-architectural designs.
One of the main points of the architecture of a building is the doors. Not only allow us to enter a space that is their basic function but also help us to get to know the environment, the taste and the needs of everyone who uses this space. That's why Golden Door security doors feature a high-level design, innovative for the armored security door.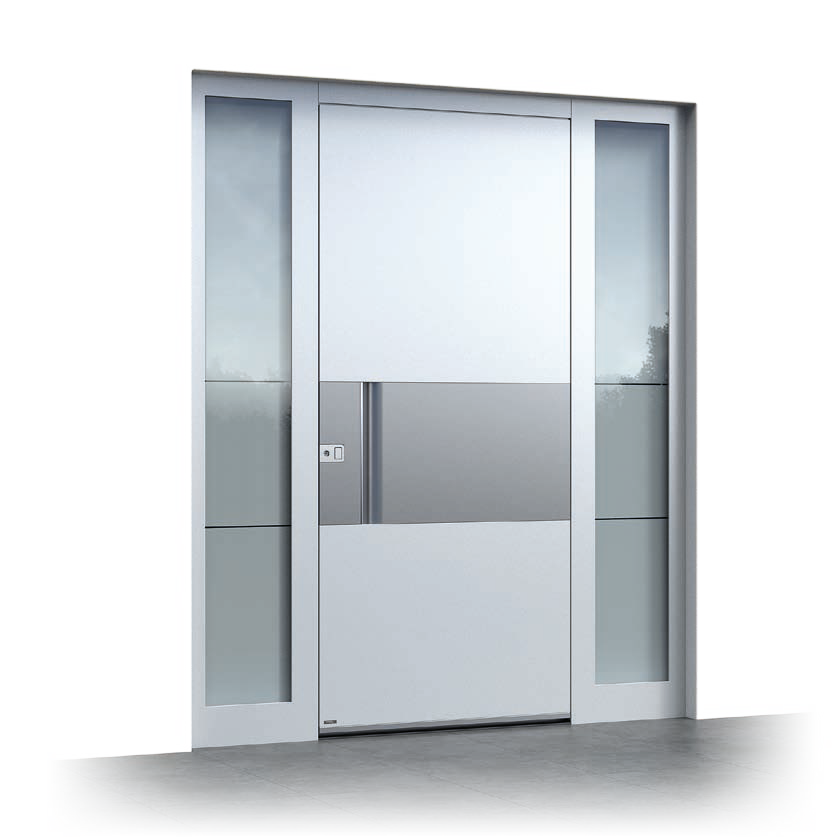 At BILIDOORS you will find the following types of armored doors:

Laminate

Aluminium

Wooden

Rotating shaft
The closed door profile made by Golden Door has the following advantages:
// AUTOMATIC CONSTRUCTION
The closed-type metal enclosure, which is manufactured with a state-of-the-art CNC rack, results in consistent high quality standards.
// ANTISISMIC
The frame, due to its construction, can receive large loads without the slightest deformation in the event of an earthquake.
// OPPOSABLE
Both fixed and moving springs, due to the closed type of the frame, are impossible to detect and tamper with.
// ABSOLUTE WATERPROOFING
With rubber bubble, door and frame perimeter and adjustable windshield at the bottom.
// INOX
All metal parts of the case are galvanized to avoid oxidation.
// EASY TO FIT
The installation of a GOLDEN DOOR door is so easy and simple, that it does not even require external screws.
// PERFECT FINSHING
The woods tie in the most ideal way on the metal frame without the use of internal screws
INTERIOR DOORS OF THE COMPANY INTERNO
At BILIDOORS we trade, position and customize interior sliding or simple openning doors, as well as all the equipment that accompanies them for your home or business space by the Interno company. Unique design, durable construction materials and a variety of textures and colors are their main features that will make you love them.
---
Visit our new showroom and get to know our experienced staff for the right products you need as well as the new products that are on the market.